PIT STOP KAMLOOPS — The PIT Stop program provides meals for people in Kamloops who might not have any access to any other food thought the day. Despite the COVID-19 situation, they wanted to continue feeding the vulnerable population in Kamloops. However, they knew they needed to change how they delivered those meals. Our team from REMAX prepared the food and put into countertainers. From there, Rick Winjack delivered the food to Glen, who brought it to the people. We enjoyed it so much and plan to do another PIT STOP.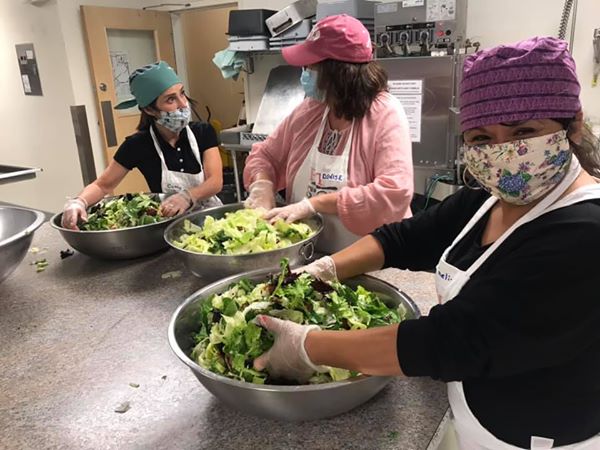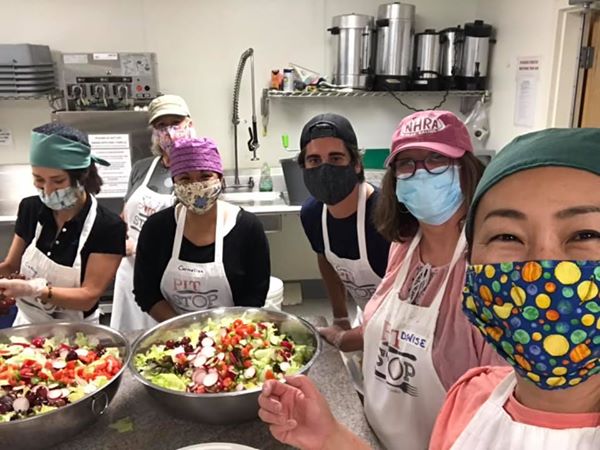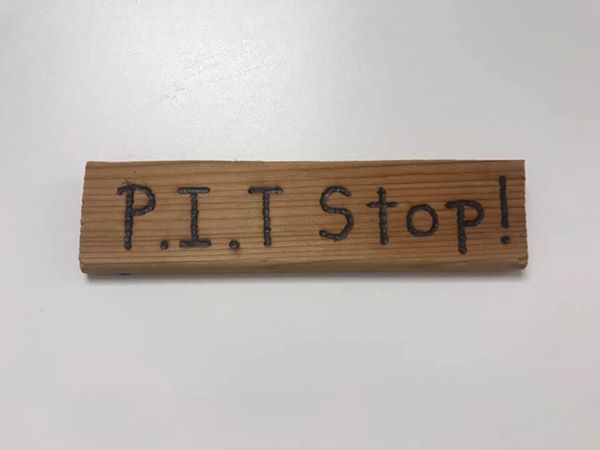 The 7 Rotaries in Kamloops as well as Rotary
and Interac Clubs host a twice yearly Rotary Food Drive.
This spring of 2020, the Food Bank needed the
food more than ever. The Rotary Food Drive
brought in 70,000 lbs of food from Kamloops
Neighbourhoods.
I am a Rotarian with the Rotary Club of Kamloops.
We put on Christopher Sequin Dinners (for families)
and put on Chefs in the City, where 20 plus
restaurants and 11 breweries and wineries participate
in celebrating good food and drink in Kamloops.
Awards are given out for best restaurant and best
We also participate in the Starfish Backpack program
(to feed school children), Rotary Food Drives and
anything else we can do to help out in Kamloops
We also have a Bursary Program. Yearly we have
an exchange student and this year it is Lyse Damman.
Lyse Damman lives in each home for approximately
3 months and is in Canada for approximatley 9 months.
I enjoyed taking her skiing at Sun Peaks.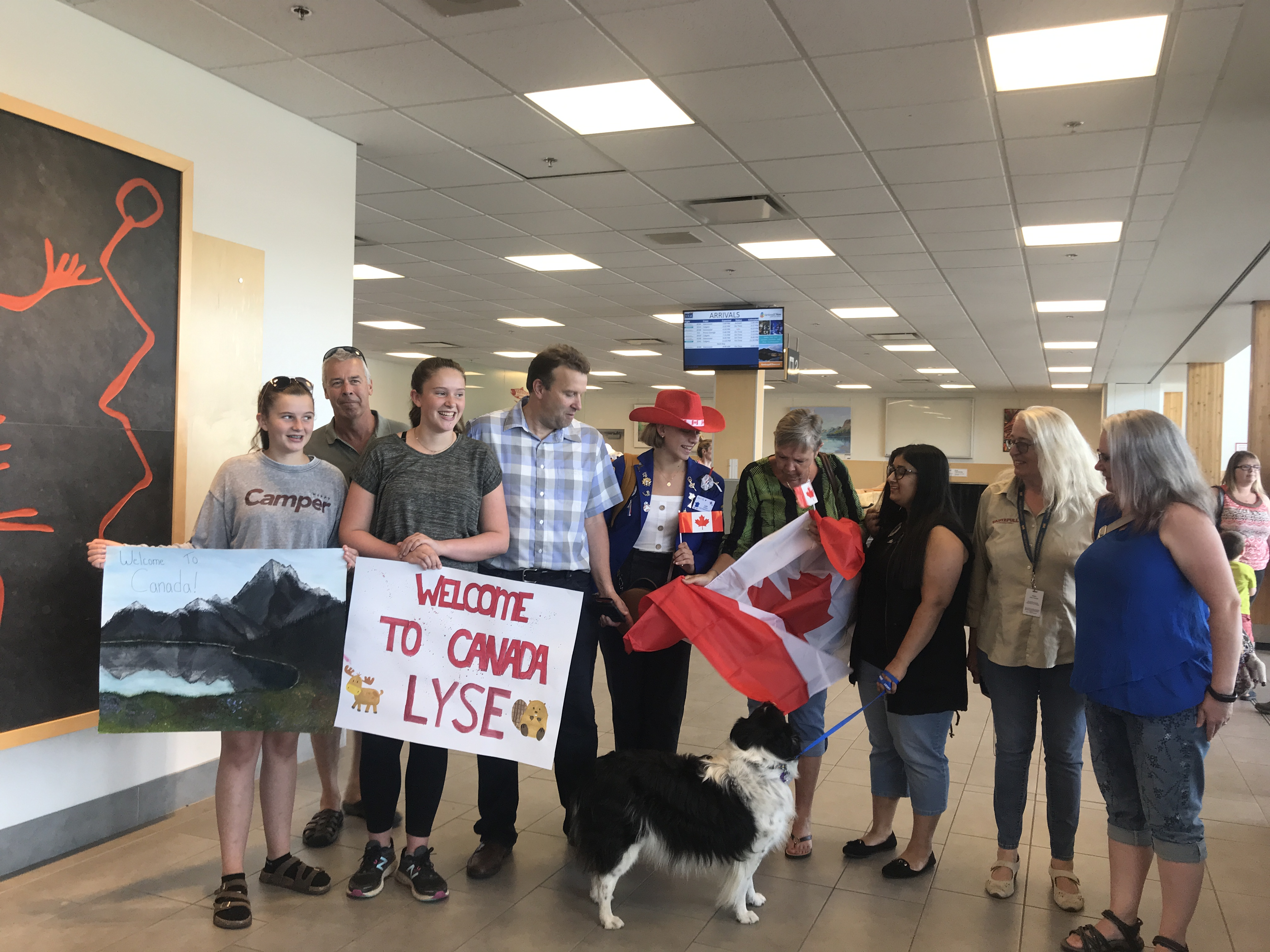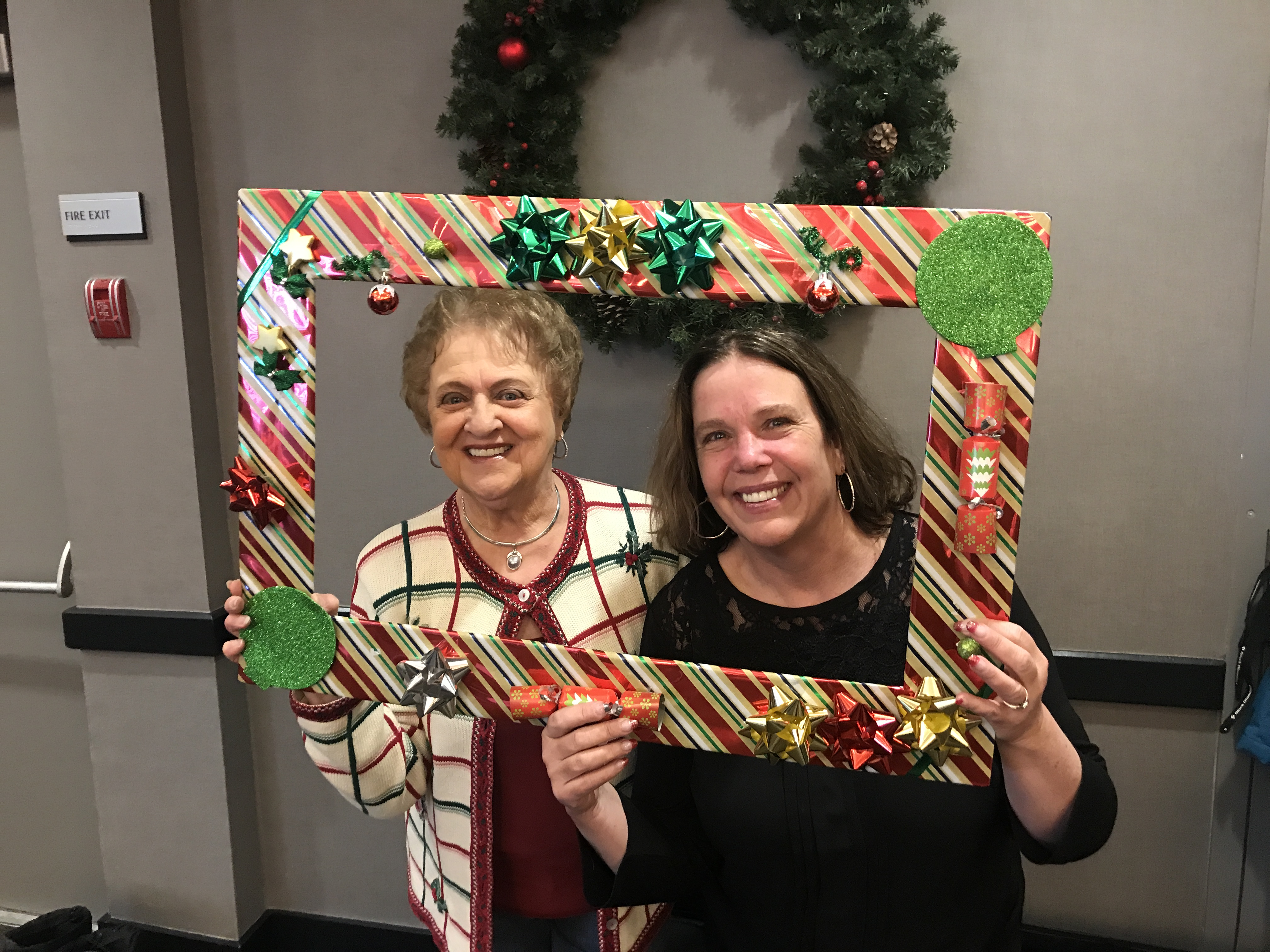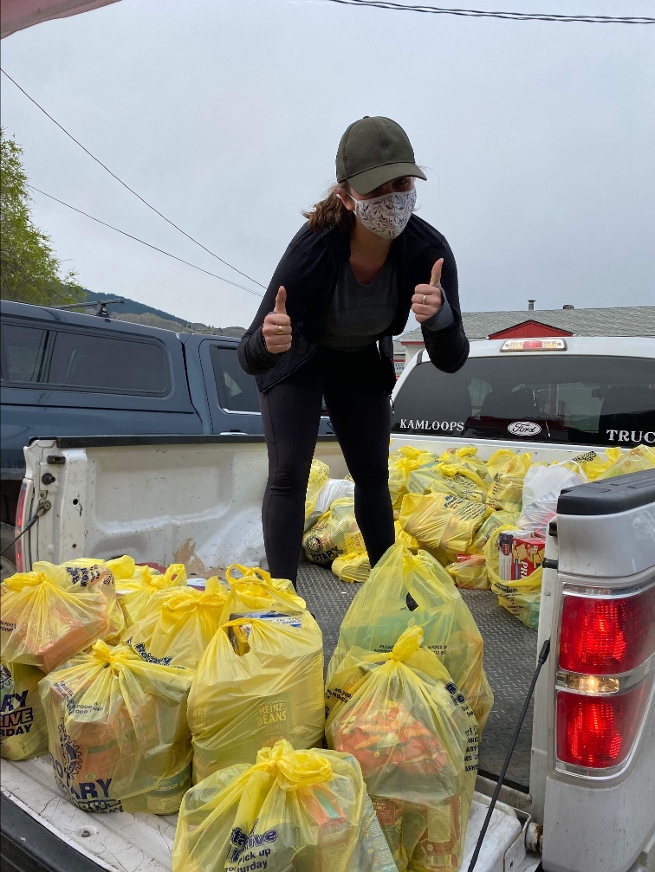 Another successful Rotary Food Drive spring 2021 with 62000 lbs of food donated by the giving folks from Kamloops
Rotary Club of Kamloops did 23 routes and we all enjoyed ourselves very much. Pete, Caroline and myself had a busy morning.