Buyers and Sellers Report Card
The following testimonials were written by just some of my happy sellers and buyers. They have all been kind enough to give me permission to show you their correspondence. Their letters and words are very gratifying. It seems that my down-to-earth and honest approach has earned me many friends - I think that's fantastic!
The Best
ABOVE AND BEYOND
We had the pleasure of working with Denise Bouwmeester on the sale of a Kamoops property. Denise was professional, very knowledgeable, proactive and readily available with solid advice when we had questions. Ours was a complex situation. She really went above and beyond-hands down the best realtor we've ever worked with. We look forward to working with her again!
Terrie and David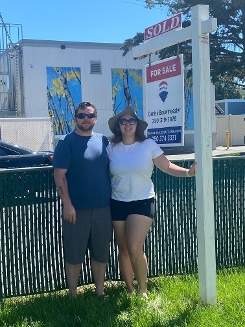 Very Impressive
We were happy with the selling process on our home. Not only did it feel simple but we were delighted to receive a same-day full price offer. This despite the unstable market, due to Denise's keen sense of the marketplace. Caroline and Jeremy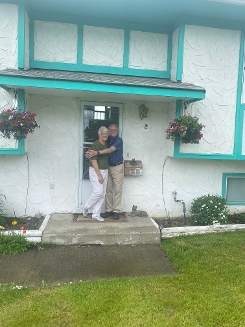 ON TO NEW ADVENTURES
We are so happy with the sale of our home and the knowledgeable realtor Denise Bouwmeester.
Gaylord and Rena McCrea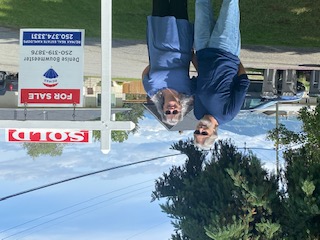 Much Appreciation
Much Appreciation
Duane and DJ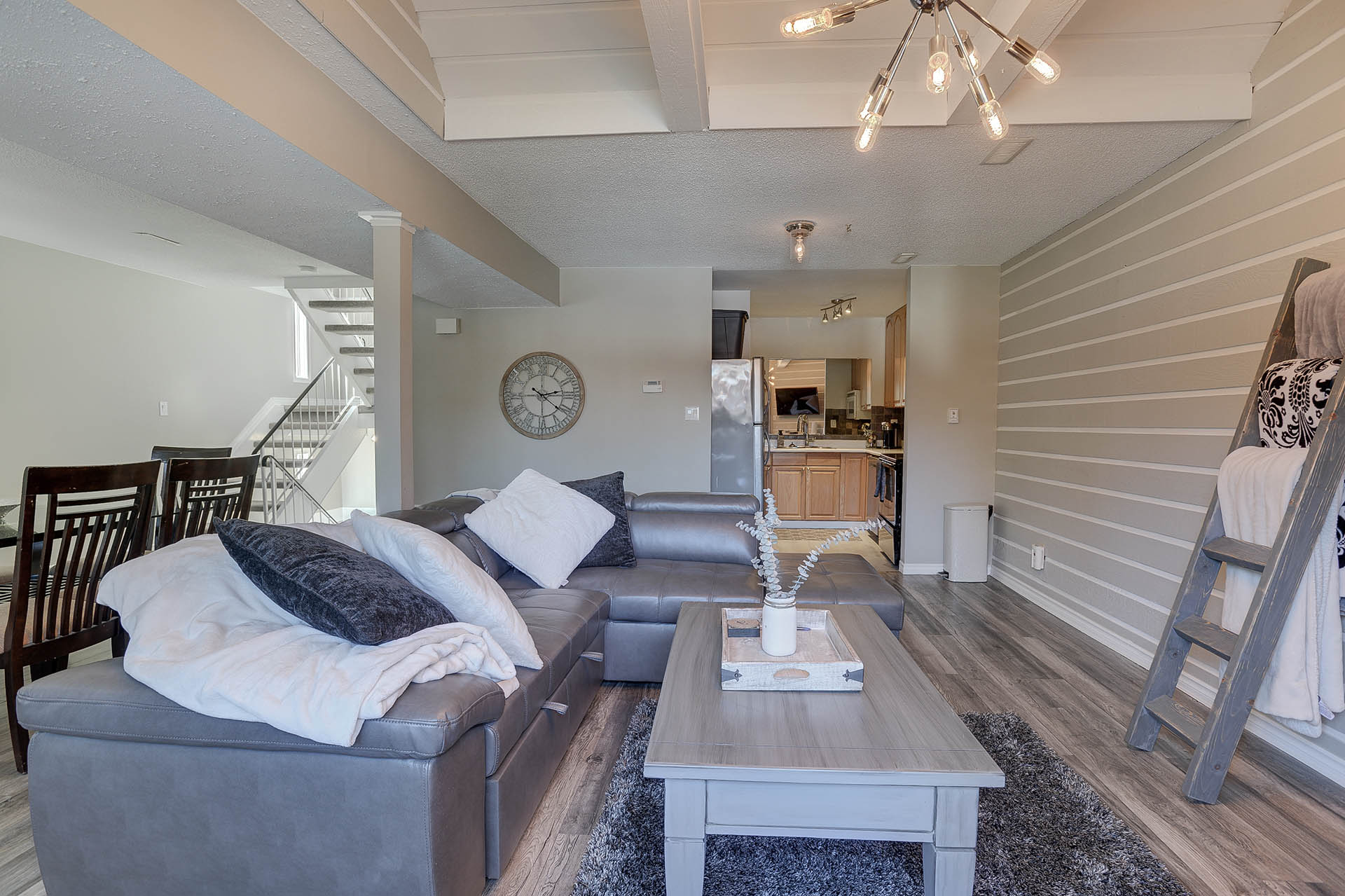 IT HAS BEEN A PLEASURE
At my first meeting I knew Denise would be the realtor for me. She possessed the qualities I was looking for: honesty, integrity, years of knowledge and it felt like talking to a long-time friend. Denise knew exactly how to network and advertise to get the greatest response and return for my home. She was always available and answered me promptly when I called, even calming and reassuring me at times.
Denise hired a professional photographer and the photos and video were outstanding and represented the property well.
I would not use any other realtor in the future and highly recommend Denise Bouwmeester.
Thank you, it has been a pleasure working with you, Denise.
Shelley Piva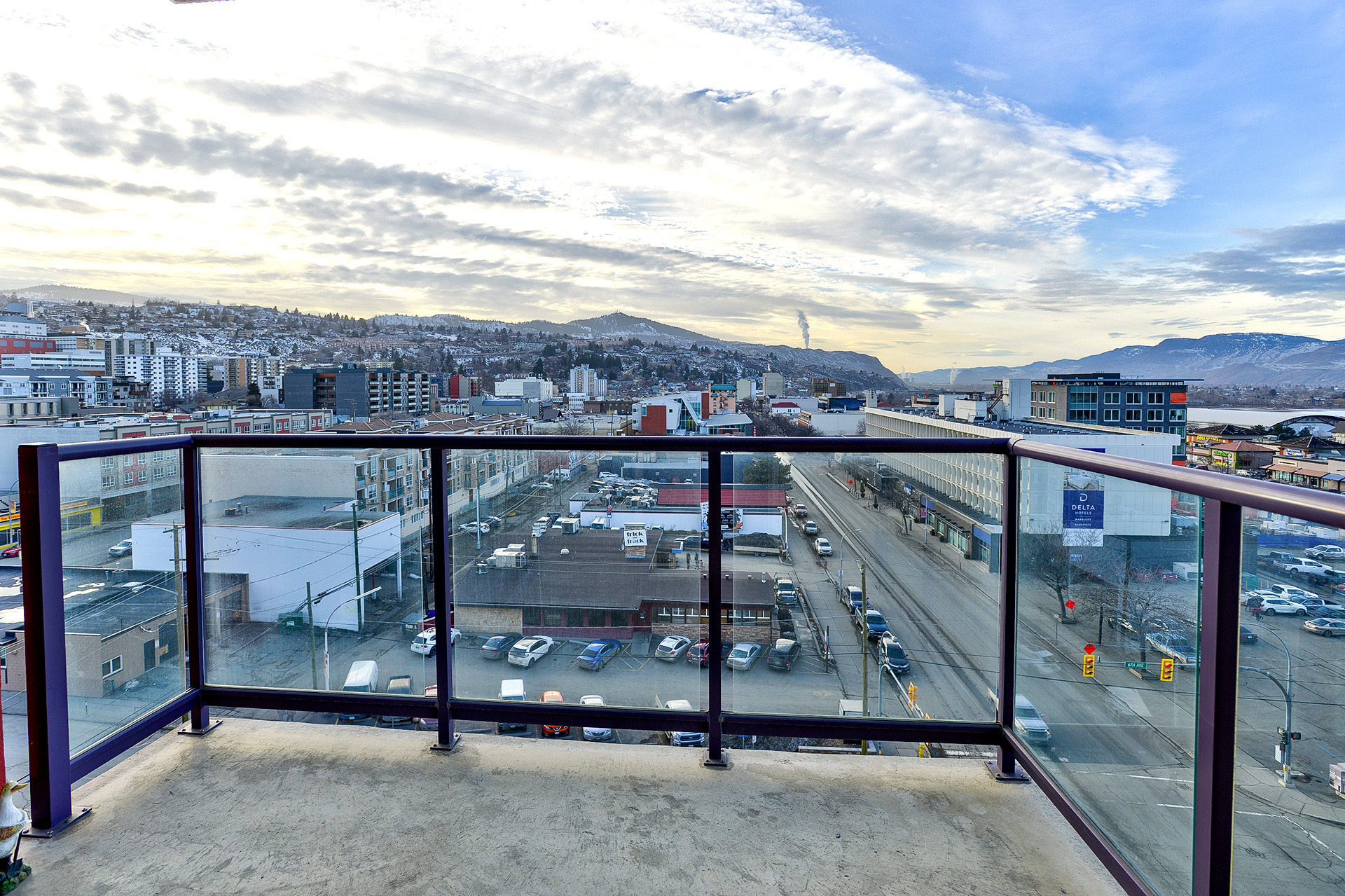 THANK YOU DENISE
I would highly recommend Denise for any Real Estate deal! Being a long time Kamloops resident, she is very aware of this marketplace. She was knowledgeable and extremely efficient and made my sale go very smoothly.
Thank you Denise
Judy Bregoliss
A GREAT EXPERIENCE
Denise from REMAX Kamloops has been an absulute pleasure to work with. From meeting with us after hours, driving to many different communities and organizing everything from viewing to buying, we are forever grateful for all her help. She is super friendly and has a vast amount of knowledge and experience. We can't wait to make memories in our first home and we will be refering her to all our friends and family for their future purchases. Thank you Denise
Brayden and Haylee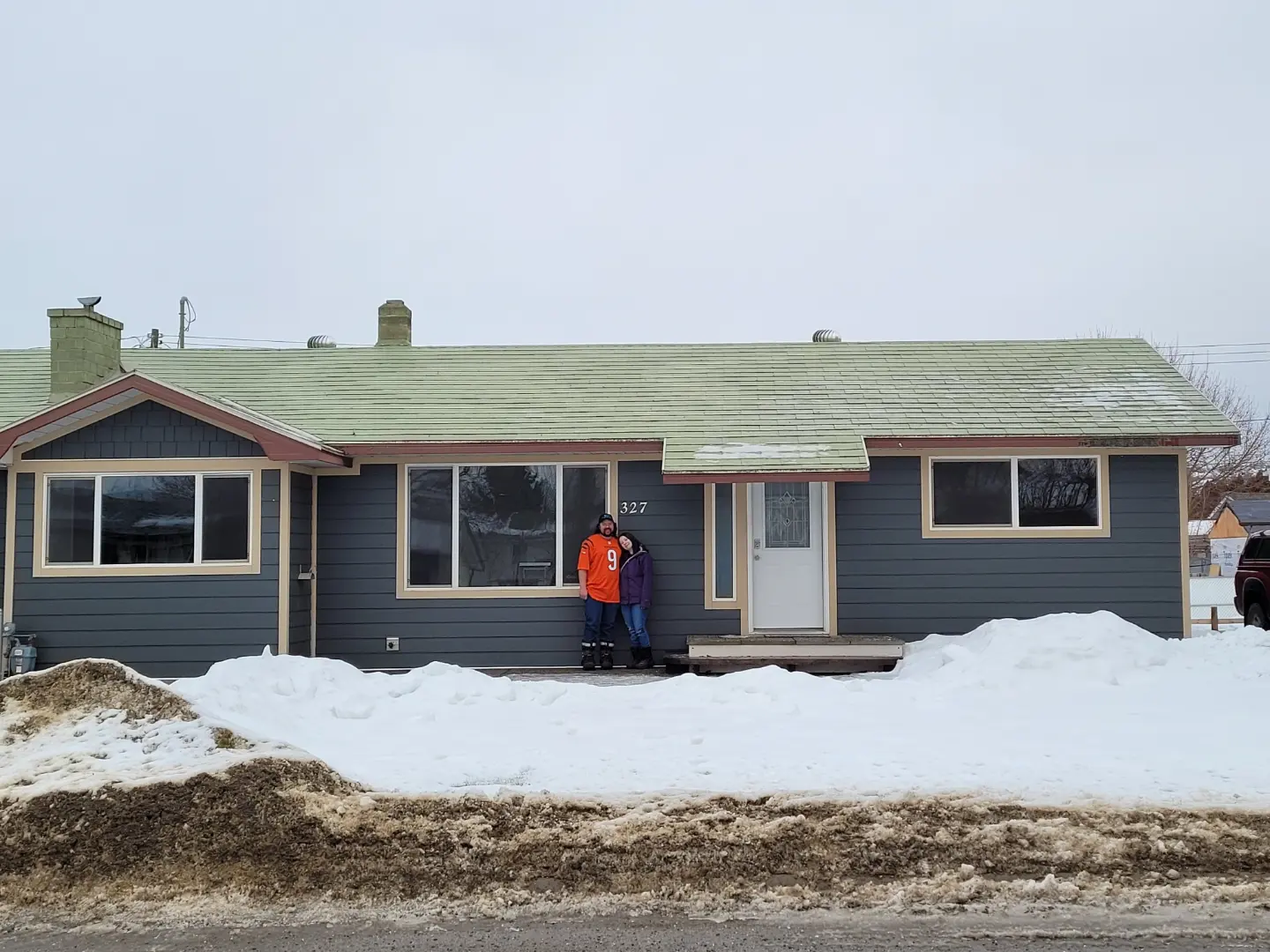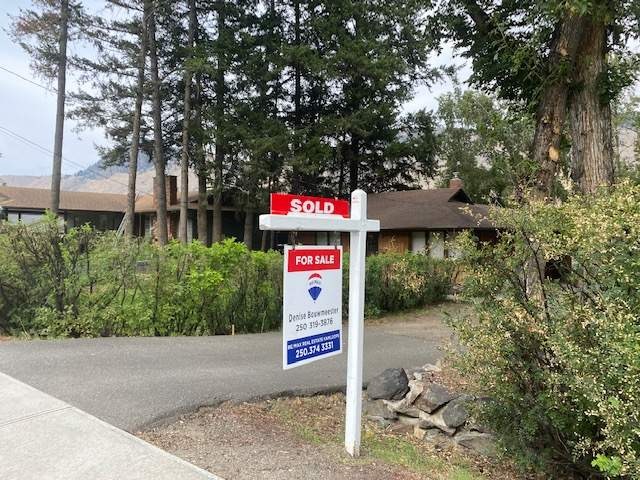 THANK YOU SO MUCH
Working with Denise, I felt reassured at the very beginning, when selling the house. She was straight forward, organized, honest and empathetic with every move she made!
Thank-you Denise so much!
Lea
Helpful and Thoughtful
Thank you Denise so much for all your help with selling my house that you helped me buy many years ago....getting reacquainted was awesome.
Arlene Huska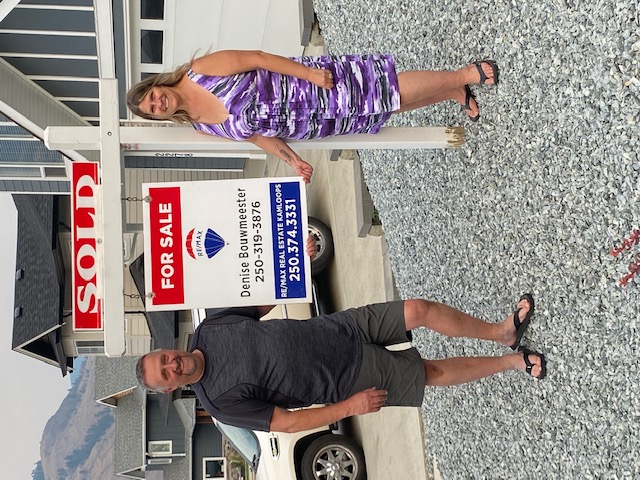 OUR FAVOURITE AND ONLY REALTOR!
Denise has been our realtor for a few successful sales and purchases through the years. Her professional support, guidance and advice has come to be something we are used to and she never disappoints. To know that she is with us through the entire process is quite comforting, at a time that could be stressful. We value her as a realtor and would never look for anyone else. Thank you for helping us with this sale and purchse journey.
Dawn and Ken Vachon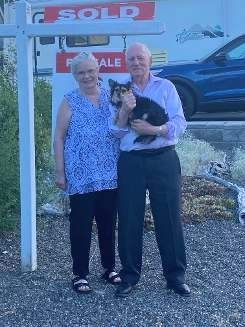 Helpful and Thoughtful
Denise, on behalf of my parents and myself, we are very happy with how the sale of their home went. My parents felt that you listened to their concerns and they in return respected the feedback you gave them, regarding the pros and cons of respective purchasers. We were impressed with how quickly you got the house on the market with the great pictures, that showed ow well the home had been maintained (please thank Murray Mitchell the photographer).
My parents told me how thoughtful you were when booking the appointments, that caused the lease disruption. Not an easy feat to juggle.
I would like to thank you for helping my parents with their new transition. We are looking forward to having many happy celebrations together.
5 stars
Charlene, Ruth and Bud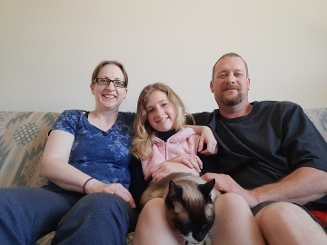 Thank you Denise for your hard work and dedication in helping us find and acquire our perfect home! As this is the second time we've needed your expertise, we are grateful to you for not only the sale of our previous home in 2008., as well asOK the purchase of this new one is 2021. We would quite simply not have gotten to this point, without your skill and understanding on so many levels. Our family is forever grateful to have someone so amazing on our side!
SO KNOWLEDGEABLE
Denise Bouwmeester is a wonderful Realtor. She make your house dreams come true. So knowledgeable, knows what to look for when you dont. She goes all out for you. THANK YOU FOR MAKING OUR VACATION HOME DREAMS COME TRUE.
John and Cindy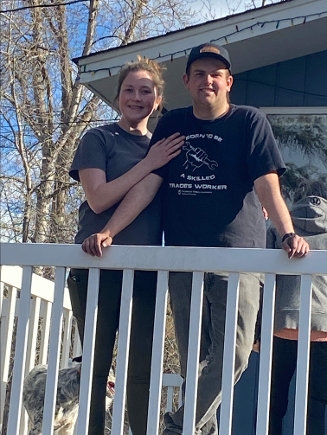 LOVE OUR NEW HOME
Working with Denise is always a pleasure. Buying and selling in such a fast moving marketplace can show its challenges. Denise guided us through calmly and assuringly. Thank you Denise for your hours of hard work.
A Fabulous Experience
Andy and I have used a few realtors over the years and some were better then others. However, Denise Bouwmeester has been outstanding. She is personable, professional, knowledgeable, efficient, hard working, always on time either with appointments or email/call replies. She has a warm friendly personality and really works for you, with you. We thought it would take 6 months to a year to sell our farm but we were wrong. It took only 17 days and we could not be happier!
Just when we were losing hope of finding what we were looking for, and let me say, we were very particular on what we were looking for, we found just the one. The process was fast, clear and efficient! She reminded us of things we didnt know we wanted or could have.
Thank you Denise, we culdn't be happier. Will forever be a friend and be part of our family.
Andy Wright and Cecilia Guerrero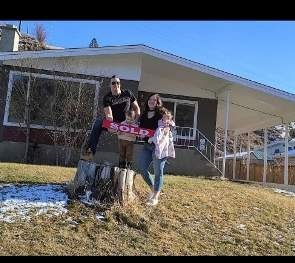 Great Experience
Denise was great to work with, super fast and always kept us in the loop!
Denise was just as excited as we were buy our first home. We will be recommending her to everyone:)
Lucas and Fawn
You are Great
Thank you Denise. You are amazing.
Rick and Cheryl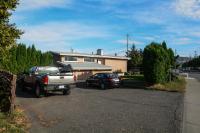 SKILLED REALTOR
It was great working with Denise. I live out of town and my house was rented, so its definatley had its challenges. It was good to know that Denise understood the market and tenancy laws. Her communication and coordination with myself, the tenants and the property manager was great. She definately put my mind at ease and made the whole experience very easy.
Scott and Stephen Williams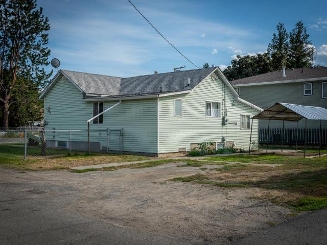 Above and Beyond
I would just like to say how much I appreciate Denise Bouwmeester. She is very knowledgeable, and has a great attitude. You can tell she loves to sell houses. In my experience with Denise, we listed and sold my house in a matter of days, however it was not without hiccups. Through it all, Denise kept her sense of humour and guided me through all the little nooks and crannies of the sale of my home. I appreciate all she has done for me, even going above and beyond. I would definately recommend her to all my friends and family. And if I ever need a realtor in Kamloops, I will definately be looking her up. Thanks you so much Denise.
Bobi Lively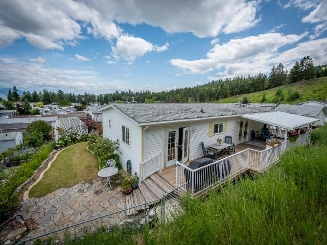 Competent, Efficient, Friendly and Helpful
Denise is extremely competent and efficient, as well as friendly and helpful. She produced excellent and very professional video and phot layout, on the internet. Within a few days of listing the house wwe had a buyer, as well as competing offers. I would gladly recommend Denise, she knows her Business very well indeed and is always available for you. Her professionalism and going above and beyond, was exceptional
Mollie Bostock
An Awesome Experience
Rob and I just wanted to send you this note to let you know hjow happy we are about the sale of our house and so appreciate all your hard work!! Your professionalism and your knowledge of the Kamloops Marketplace was awesomr and loved your "Kamloops Stories". I must say, there are many reasons to hire a Rel Estate agent and what we appreciate the most was your quality for remaing calm and cool. You were the best at being our rock going through this. Thank you sooo much.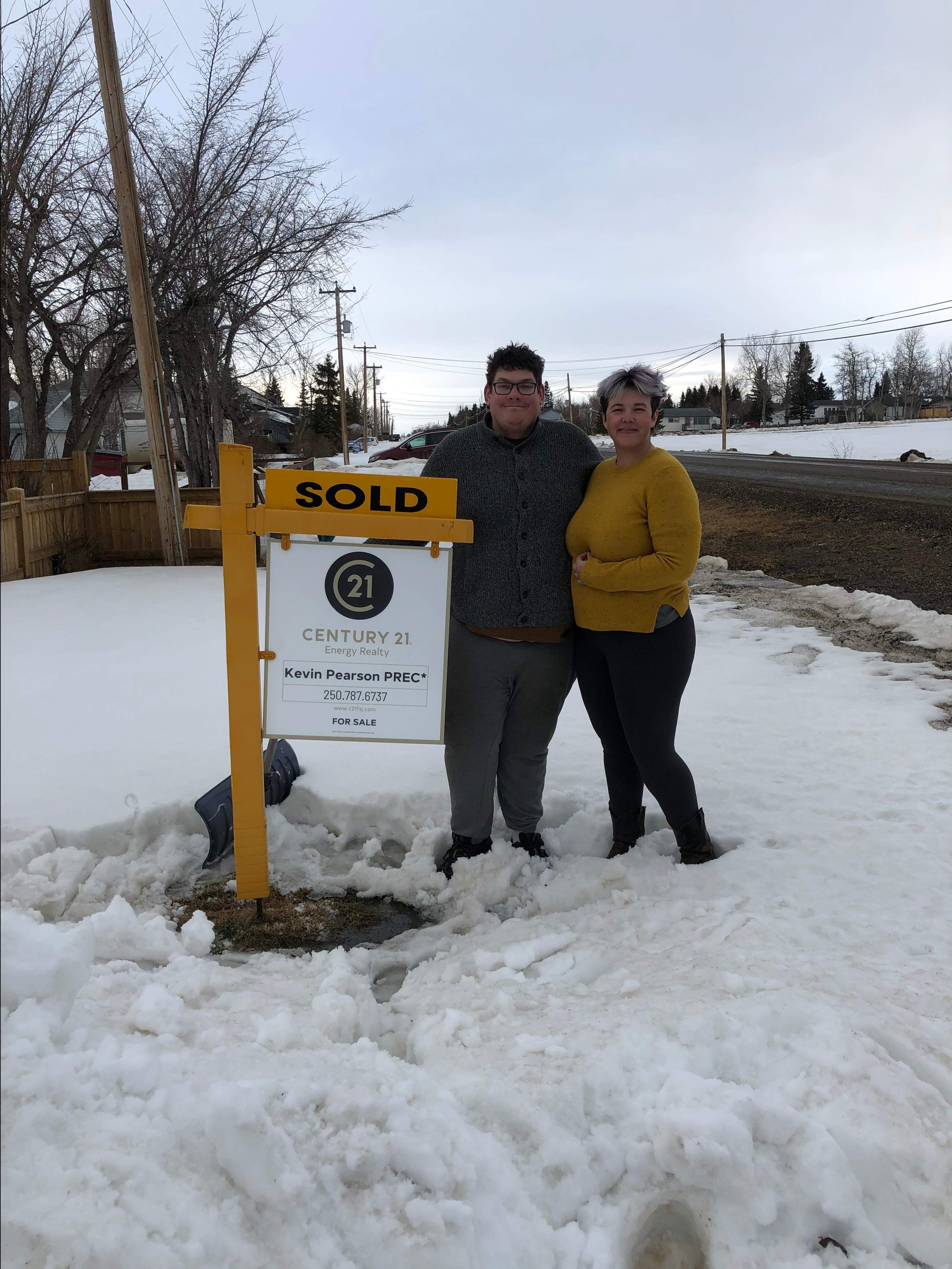 LOVELY TO WORK WITH
Denise was lovely to work with and did everything she could to make our deal go through. She really goes the extra mile.
Wyatt and Raquel
WE ARE SO HAPPY
I had the pleasure of having Denise Bouwmeester work with me over the last few years. I met Denise when I bought my first home in 2013. My experience with her, back then, had such a positive impact that I used her services to sell my home in 2017.
I have the privledge in witnessing her at work on both sides, as a purchaser and a seller. Denise is extremly knowledgeable in the real estate marketplace and carries a professional persona. She never once told me what I just wanted to hear in order to make a sale. She is genuine and honest, these are traits that are very important to me. When purchasing my first home, I had many questions that are not mentioned on the normal MLS listing. Denise went out of her way to research and answer every single question I had. She is hard working and very personable. When it came time to sell my first home, it involved alot of work and updates in order to sell. She went out of her way to help me to the point of doing dump runs with own truck and on her own time.
Denise has gained my trust when it comes the purchase and sale of a home. This leads me to use her services once again for the purchase of my new home.
In January of 2020 I found myself on the road to purchase my next home. This journey was a hard, stressful road with failed home inspections and rejections from some lenders. Denise continually encouraged me through these months to not lose hope and assured me that I would find my perfect home. With a cheerful attitude, she once again went out of her way, in many differnt way to meet my needs and make my dreams of owning another home come true.
Candice and Amanda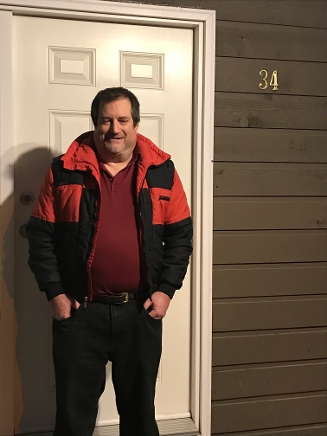 No Pressure and Total Honesty
Denise was a massive help in finding the right home. It took a few years and she showed a lot of different places with no pressure and total honesty and dedication on her part, which was a massive positive.; She stands by her clients if there are questions or problems and happily helps out on all. I recommend Denise for any Real Estate transacations.
Ken and Dee
A PLEASURE TO WORK WITH
Denise was a tremnendous help to us with selling and buying our new home. Her professional approach, as well as excellent knowledge of the Kamloops Real Estate Marketplace made the entire experience enjoyable and stress free. Always available, prompt showing bookings and kep us informed thrughout the entire process. A pleasure to work with.
Dawn and Ken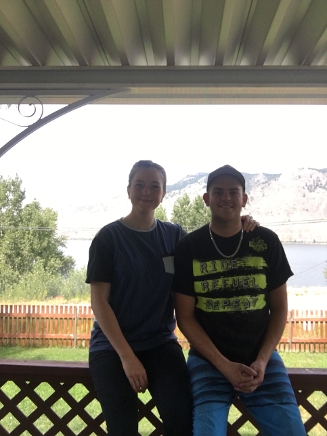 Great First Time Home Buyer Experience
As First Time Homebuyers its hard to know what to look for. With Denise and her knowledge, it made finding the perfect home seem easy. Thank you for your hours of help!
Brendan, Kendra and Tucker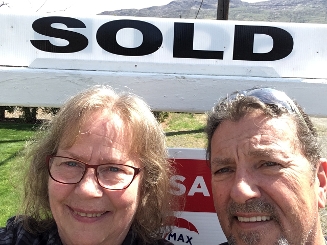 Very Happy and Satisfied Downsizers
We're downsizing, of course I phoned Denise. She made a stressful time very smooth as she is so thorough, above and beyone our expectations. She's the best and we love our new home.
Dar, Mike and Schmoo
Schmoo
VERY HAPPY CLIENT
Denise was a great Realtor for our family. She was always on top of things and quick to respond. She gave the necessary reminders and was always forthcoming. I was able to rely on Denise and she was so kind and sweet to our baby.
Jennifer and Nick St. Pierre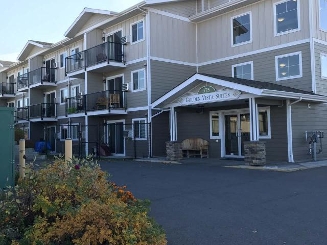 A HAPPY REPEAT CLIENT
Myself and Glenn would like to thank Denise very much for helping with the sale of our condo. The same condo that Denise helped us purchase back in 2012. Obviously, we knew what kind of service we would receive when selling, as it was Denise who helped us then, also.
Thank you very much
Rosalie & Glenn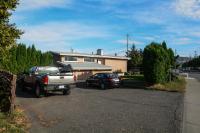 MANY THANKS
Thank you Denise for your patience and understanding. We couldnt have sold my Mom's mobile home without you! Niki Bone
Thank You
Trevor and I wanted to thank you for all your efforts in purchasing our first home. I was thoroughly impressed with your dedication in helping me become a home owner. You truly went above and beyond working not only with other realtors, but also with my financial institution and the lawyer's office. You were able to answer all of my (many!) questions and were always available when I needed your expertise. Trevor and I will most certainly think of you in the future should we ever be looking to purchase again, or alternately, be interested in selling. Lastly, should you be in the area anytime soon, you are always welcome to come visit have a cool drink on our new shaded deck!
With Thanks,
Kathleen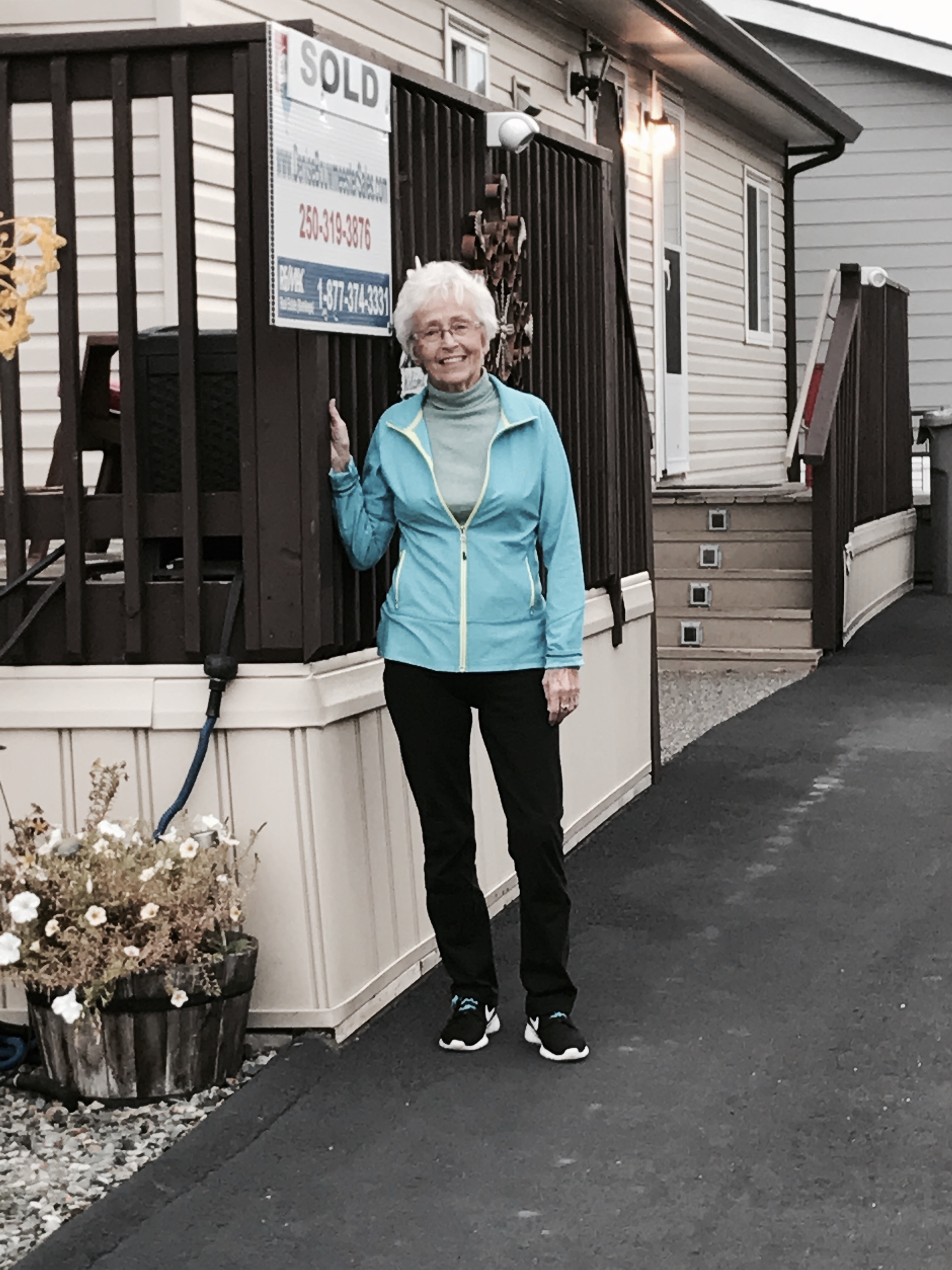 LOTS OF PRAISE
I would like to praise you to high heaven for everything that you have done for me, much of it over and above, being my realtor. my home sold very quickly, at a very good price. I would recommend her highly as a realtor.
Arlene Armstrong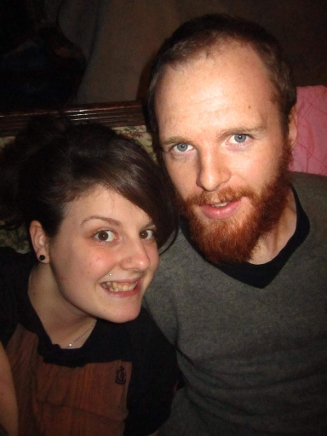 Above and Beyond
My husband and I, first met Denise, 4 years ago when we were looking to purchase our first home. Denise was kind and guiding and her knowledge of the different areas of Kamloops was amazing. since then our jobs have taken us away from Kamloops. So when it came time to sell our house, it was only natural for us to choose Denise as our realtor,. During the time our house was on the market, Denise went above and beyond. She helped us to coordinate many aspects of the sale, which without her would have been impossible, as we had already moved away. My husband and I are so thankful for Denise and all she has done.
I wouldnt hesitiate to use Denise as a realtor again in the future and I have already recommened her to several friends, as I believe as services are second to none.
Matt and Laura
Much Appreciation
I just wanted to say I greatly appreciated your expertise and professionalism during the sale of my mother's home. with all the emotional and upsetting things that were going on for me, you were certainly the best realtor that ayone could ask for. I would wholehearedly recommend your services to anyone looking for a top notch realtor, and I will be contacting you in the future, for any real estate needs I have!
Julie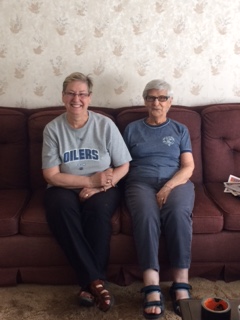 A GREAT EXPERIENCE
The house sold very fast and we are pleased with the price we received for it. She gave us wonderful service, even arranging for carpet cleaning and moving furnture for us, while we were away.
Dinah and Sandy
A WONDERFUL EXPERIENCE
Denise has excellent client relations and always kept in touch. Had a woderul time.
Sue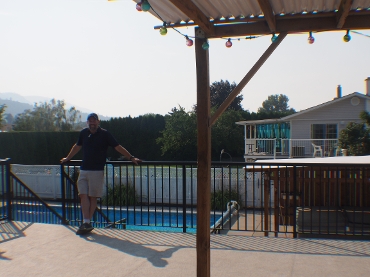 Happy Repeat Customer
My wife Jennifer and I have used Denise to buy a foreclosure and sell our existing home and have been exttremely satisfied with her service. She was able to make recommendations on what improvements would help sell our home quickly and at top dollar. She priced it fairly, after discussing it with us, and this prompted a quick offer and sale. Denise also has an excellent knowledgw of locals, which can be invaluable when finding out about the history of a property. I would gladly recommend Denise to anyne who needs a realtor in the Kamloops area; she's friendly, helpful and will always goes that extra mile. James and Jenn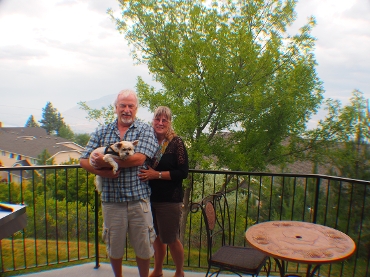 Very Happy with Her Service
Nadine and I feel that we were very lucky to connect with Denise when we first came to Kamloops. Denise has a life time of local knowledge. This was very helpful to us when we were looing for a home to buy! She was patient, ind and very supportive throughout our search for a new home. We recommend her unconditionally!
John Scott and Nadine Fort
My Realtor Denise Bouwmeester
My realtor Denise Bouwmeester, lead me through the process of selling my home, explaining what I didnt understand, until I did. Celebrating when we thought it was SOLD and when that fell through, she had it SOLD for good, right away. She went over and above to help me and so did her hubby Peter. I don't think I would have survived this without them. Luv you both Mavis Sorensen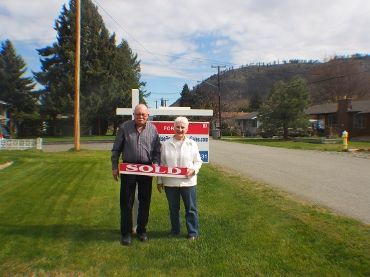 FOR EVERYTHING YOU DO
Dear Denise
Just a note to thank you for your generous help and support these past few weeks. We certainly appreciate the little extras that you have done for us.
Sincerely Cecile and Jack
A REALTOR WITH RESULTS
Denise has shown a great professional and caring attitiude when listing our house. She went out of her way to make sure everything was perfect for the sale of our home.
I would recommend Denise to any of my friends that are interested in buying or selling.
Lyle Piller and Marilyn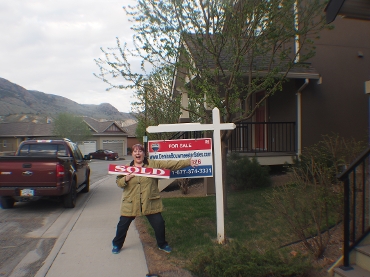 I WOULD WHOLEHEARTEDLY RECOMMEND HER
Denise B's years of experience as a realtor was invaluable to me as relatively inexperienced buyer & seller. She had a feel for reading between the lines and dealing with potential problems in a way that made everyone fell satisfied. She went above and beyone her duties as a realtor several times and was genuinely concerned about me and my needs as a client. I can wholeheartedly recommend her services.
Jeannie Isaac
SHE DID A WONDERFUL JOB
Denise Bouwmeester was our real estate agent in a recent sale. She was not only professional and patient from start to end, but also went above and beyone to make sure the process was seamless in its entirety. Sometimes real estate transactions can get sticky, but Denise was there every step of the way. She even called contractors and helped with home inspections on her own time. She never flinched, rather was calm, cool and collected, when times got tough and saw the transaction through till the end.
I would totally recommend Denise as a real estate agent. She was not just an agent, but in the end....a friend. When you need some to be there for you...call Denise. I would again,. Sincerely yours
Daniel Beckett.
We Would Recommend Denise Without Hesitation
Denise Bouwmeester was our Realtor of Choice. Her knowledge of the real estate market was up to date and we were very comfortable with her advice. Denise was always patient with us and was willing to show us homes whever we asked. We would recommend her without hesitiation.
John and Patricia Myerscough
A COMPLETE PLEASURE
It was a complete pleasure to have Denise as my realtor, to sell my home. Denise is one outstanding lady. Her due diligence and going above and beyond her call of duty is what sold my home so quickly and ever so efficiently. Her attention to "digging in" to make the deal work for me was completely outstanding. She spent many hours to do more than her best. She is the most competent, hardworking, friendly, compassionate and caring realtor, I have ever had. As well, Denise's knowledge in the business really came in to play. She is top-notich and I was estatic. That she performed incredibly to reduce my stress in selling my homeand I felt complete confidence in her position, as my realtor. She is one outstanding woman and her abilities to make a deal is beyond belief.
I would never hesitate to recommend her at any time. She is the absolute best in her field.
I give Denise 10 stars**********, out of 10 stars**********.
Wendy D. Mikkelsen
LOTS OF TENACITY
Denise helped us sell our home and buy a new one. She went over and above for us. The video tour she does is awesome. She didnt give up on us selling, even when we did. She was always positive. She was always available to answer our questons and to show us homes. We would highly recommend using Denise to sell your home or to buy a new one.
Richard and Cheryl Gale
Speedy House Sale!!!
Denise, can't thank you enough for helping us sell our house soooo quickly!! Not many people can say they made a sale by "just putting a sign on a lawn"!! But you did just that!! Thank-you again.
Kermit and Gail
I'm so grateful
Denise, I am so grateful that your name was given to me as a trusted realtor. We viewed so many homes together and I learned so much from you. Your expertise is amazing and never once did you try to push a sale, even in a slow real estate market. You were there for me and remained focused on my needs throughout. I highly recommend you to others as it stands clear that you want the best for your client. I thank you for all the time, effort and patience while I searched for my home.
Today I have a very comfortable, cozy home within my budget and could not have done it without your help.
Thanks so much Denise, you are awesome.
Sincerely,
Linda
Exceptional skill and professionalism
Dear Denise,
I just wanted to write you this letter to thank you so much for everything you have done for me. When I first contacted you I was in quite a bind. I had found a cute little house in Vernon which I wanted very much. I made an offer on it pending the sale of my home in Kamloops, which was not even listed. I was a nervous wreck and you were very calm. You told me we could do this and on we went from there.
It was a great relief to have you there. With all of your knowledge and expert advice I was able to get organized and get my half-duplex on the market fast. You got to work immediately and stirred up a whirl wind of activity. It was amazing. The feedback you gave me was incredibly helpful and you made yourself available to me at a moments notice. Needless to say you SOLD my home in under 2 weeks at a fair price. Your said you could do it and you sure did. Because of you I was able to purchase the home I wanted in Vernon.
Denise I don't think anyone else could have done for me what you did. I believe that your exceptional skill and professionalism combined with your bright personality is a winning combination. I will not hesitate to call on you again and I will definately refer you to anyone looking to buy or sell a home. One again Denise "thank-you" from myself and my family for making it all possible.
Stephanie
Years in construction business
Thanks so much, Denise, for helping us find our family home. We love the neighbourhood you helped us choose and are enjoying getting to know our new neighbours. We are grateful for our expertise in navigating the new home market; your years in the construction business were an obvious benefit in getting us into the home quickly and with ease. Thanks again, we appreciate all you have done for us.
Bobbie and Pamela
Very professional and courteous
I recently purchase a home through Denise Bouwmeester and found her to be very professional and courteous. She protected my interests by steering me away from properties that were not right for me. Denise made the tansition from buyer to owner, by anticipating problems that may arise, so it was a smooth transition. She spent many hours,even on her days off, to hear about properties and research them. Thanks Denise for a job well done.
Kim Morton
Sold in 3 Days
We listed my mother's house in Kamloops with Denise Bouwmeester, as she was referred to us by a friend. We didnt know any realtors in Kamloops. She came and saw us at 10:00 am and by 2:00 pm had people coming to see the house. It sold in 3 days, which is what we wanted as we were heading South for the winter. She did a great job getting us a good deal.
Ron & Ruth Dobbin
Understanding and informative
Denise Bouwmeester.. Thank you so much for selling our home so quickly. You made the entire home selling easy with your friendly and warm personality. You made sure we understood everything that was happening and kept us informed throughout. Thanks you once again for an outstanding job.
Tom, Laurie and Samantha
Above and beyond
Jami and myself would like to thank Denise for all her hard work and efforts she put in while selling our townhouse. Although in the beginning no one thought that it would be so hard to sell, as there was no rush. However as time passed and we found a house that had everything we were looking for (location, price, yard and renovation potential), Denise stepped up and was able to sell our townhouse in time for us to successfully buy the house where we hope to be spending the rest of our lives. Again, thanks Denise for going above and beyond, when it mattered the most, as I know that the time you spent doing open houses was well beyond what I expected any realtor to do.
Thanks,
Bradley Griffiths
An incredible person
Hi Denise,
It has been a few years since I sold and purchased a home through you. I just wanted to say that you are an incredible person with the bonus being the fact that you are amazing in your line of work. With all the emotional and upsetting times that were going on for me you were certainly the best realtor that anyone could ask for. Today, 3 years later, you have helped to set me up in a place that was so well suited for my needs and I have had no major malfunctions within my home. Pats on the back for you. I thank you so much because I am so comfortable here, I even see it in my dogs. Without your knowledge we would not be so satisfied.
Thanks Bunches!!
Linda Rutley